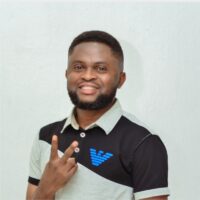 Cross River State Coordinator, Partners For Peace (P4p)
PROFILE
Referred to as the Blogger-in-Chief, Efio-Ita Effiom Nyok is the Editor and Publisher of NegroidHaven, a news blog and website created to feed her numerous readership audience with critically analyzed and unbiased reports in varying subjects especially politics.
The first of three children, Efio-Ita Nyok hails from Anwa Enang Ekpo Edem in Akpabuyo Local Government Area of Cross River State. He holds a B.A (Hons.) and M.A in Philosophy from the University of Calabar, Cross River State, Nigeria, with an inclination to Political Philosophy; and currently pursuing his Ph.D. in the same Department and subject area.
A political analyst, critical thinker, an unrepentant critic of bad governance, and a social influencer, Nyok has authored numerous scholarly articles that have been published in local and international journals. He publishes the Diary of an African Blogger and holds a weekly live session on Facebook called Nyokism Live, where he expresses his candid opinion on numerous subjects touching on economy, politics, and culture in the society. He loves good music, loves writing, and loves controversial arguments.